We use affiliate links. If you purchase something through the links on this page, we may earn a commission at no cost to you. Learn more.
EXAM – Splitting time between home and workplace offices has created a number of new challenges for workers these days. One of the issues is making sure you have the best equipment to do your job available in both places. For me, that means completely duplicating my technical setup. Webcams are something I don't usually think about much, but as technology improves, it's hard to ignore the benefits of having a really good one for all those virtual meetings I attend now. The Annke WX810 4K webcam definitely upped my game in the video chatting department. Boasting a resolution of 3840 by 2160 at 30 fps, the WX810 is priced a little steep at $149.99 but delivers exceptional picture and sound clarity.
What is that?
The Annke WX810 is an external 4K webcam capable of processing video at 30fps at 3840 by 2160 (8MP). The WX810 features a 91° diagonal field of view (FOV), dual noise-cancelling microphones, and can autofocus in 0.7s on objects 5cm and beyond.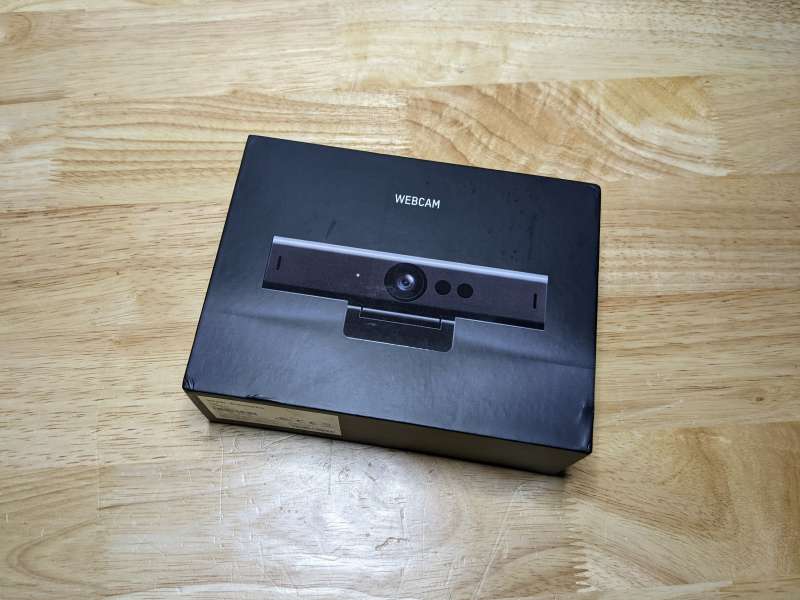 The WX810 comes in very basic packaging emblazoned with a full size photo and simply labeled "webcam".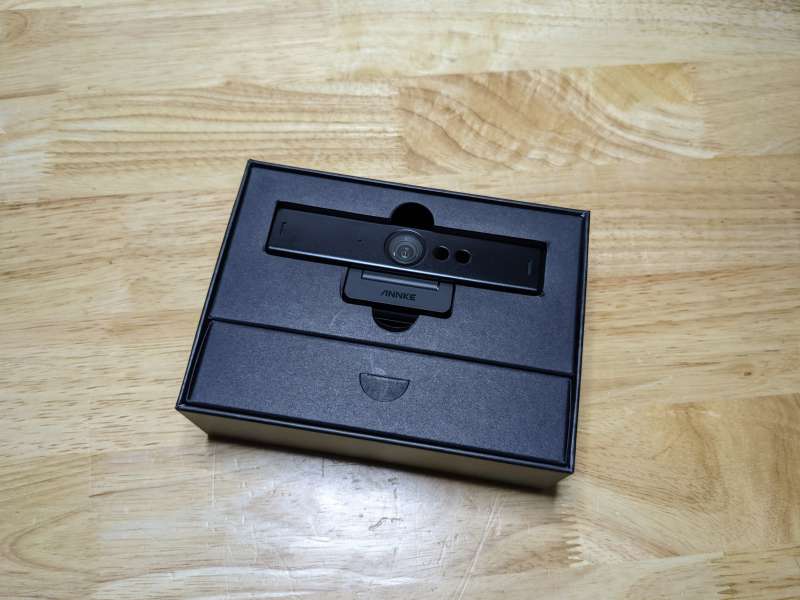 What's in the box?
Annke WX810 4K Webcam
USB-C to USB-A cable
Quick Start Guide
Hardware specifications
Video resolution:

MJPG:

4K: 3840 × 2160 / 30 fps (8MP)
2560 × 1440 / 30 fps
1080P: 1920 × 1080 / 30 fps (2MP)
1280 × 960 / 30 fps
720P: 1280 × 720 / 30 fps (1MP)
640 × 480 / 30 fps
640×360 / 30 fps

YUV: 1920 × 1080 / 30 fps

Shutter time:

PAL: 1/25 sec to 1/50,000 sec
NTSC: 1/30 sec to 1/50,000 sec

Maximum resolution: 3840 × 2160
Min. Illumination: 0.1 lux @ (F1.2, AGC on)
Lens: 3.6mm prime lens
Lens Mount: M8
Field of view:

Horizontal field of view: 83°
Vertical field of view: 53°
Diagonal Field of View: 91°

Angle of view:

Horizontal field of view: 102°
Vertical field of view: 52°
Diagonal Field of View: 124°

Angle adjustment

Pan: 0° to 360°
Tilt: 0° to 90°
Rotate: 0°

Depth of field: 0.1 m at ∞
Wide Dynamic Range (WDR): Digital
Image Enhancement: Distortion Correction
White balance: automatic
Audio sampling rate: 16 kHz
Video output: USB 3.0
Operating systems: Windows 8.1+ / Android 8.1+ / Linux 4.14+ / macOS 10.12+ / Chrome OS
Microphones: 2 built-in microphones with a radius of up to 5 meters
Operating conditions: -10°C to 45°C (-40°F to 113°F). Humidity: 90% or less (non-condensing)
Power supply: DC 5V ± 5% (USB)
Consumption: 4.5W MAX
Weight: approx. 0.33 lbs (150g)
Dimensions: 4.72″ × 1.10″ × 1.01″ (120mm × 27.9mm × 25.6mm)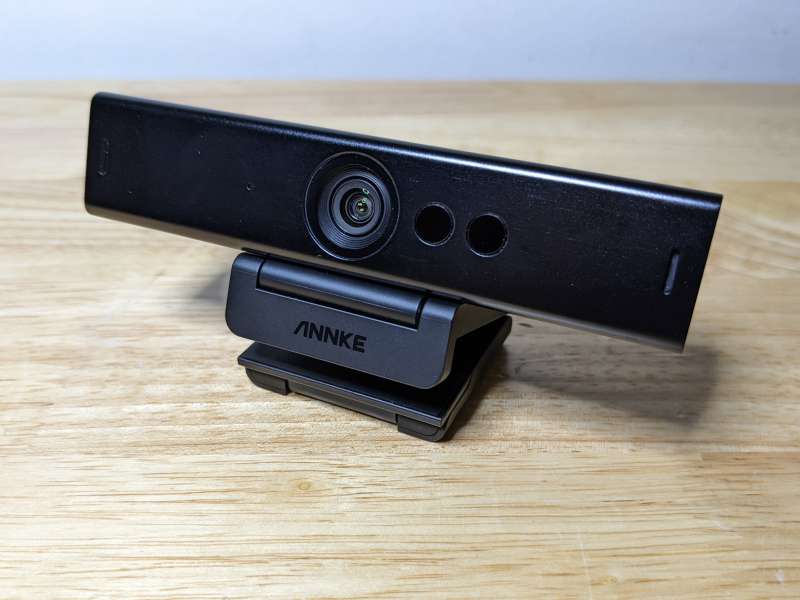 Design and features
The build quality and design of the Annke WX810 4K Ultra HD Webcam is well worth a premium rating in my opinion. The elongated body is made of sleek brushed aluminum that houses the lens and internal microphones. The stand and sides are made of sturdy, lightly textured black ABS plastic.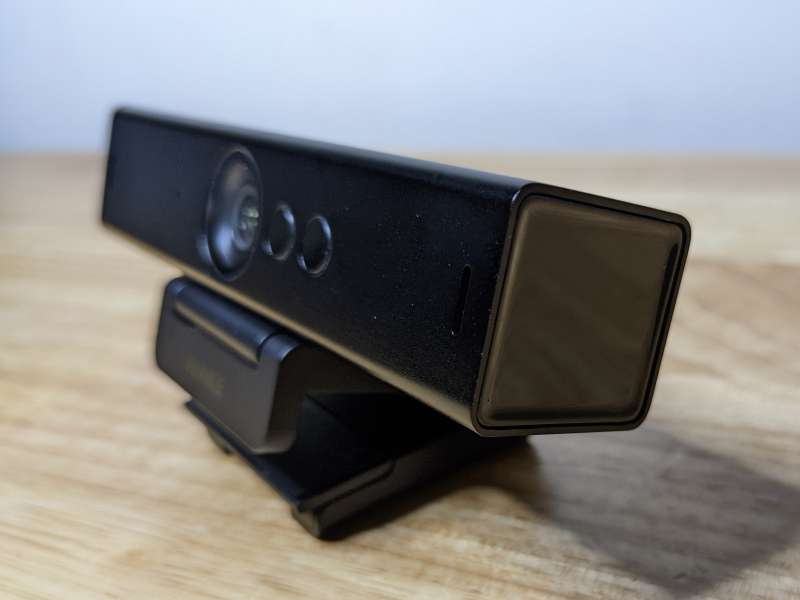 The WX810's huge lens with its 91° diagonal FoV sits on the front of the webcam along with two light sensors. One thing missing from the front of the WX810 is an integrated camera cover, which should have been included with a camera at this price.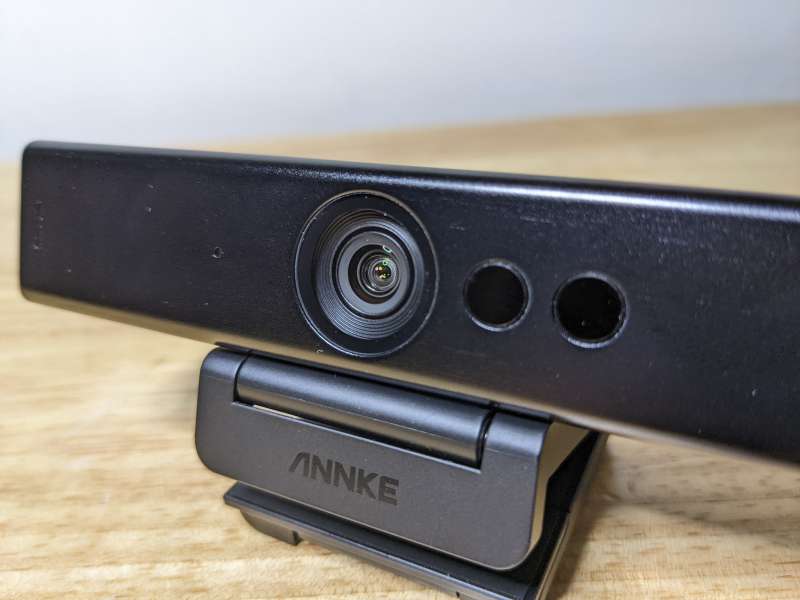 At each end of the face of the Annke WX810 4K Ultra HD webcam are small ports for the internal noise-canceling microphones.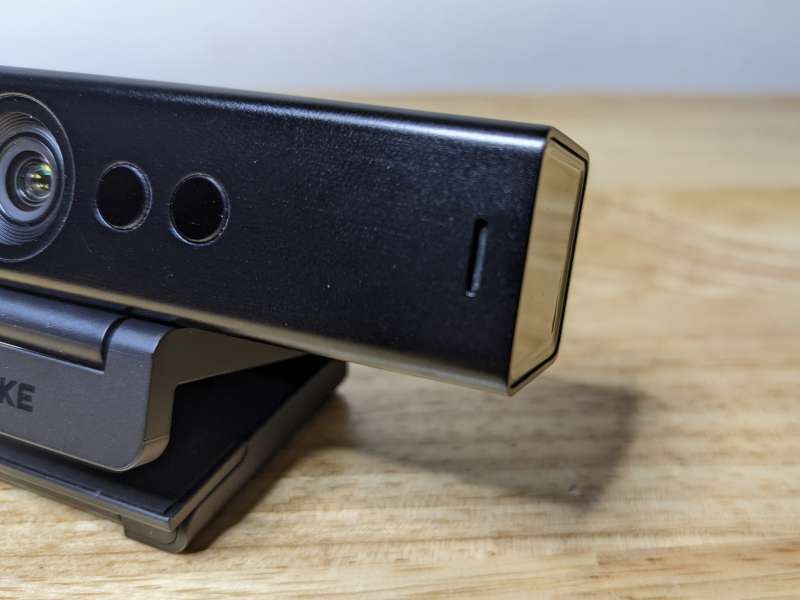 The rear of the WX810 is unremarkable except for the USB-C port for connecting the webcam to a computer.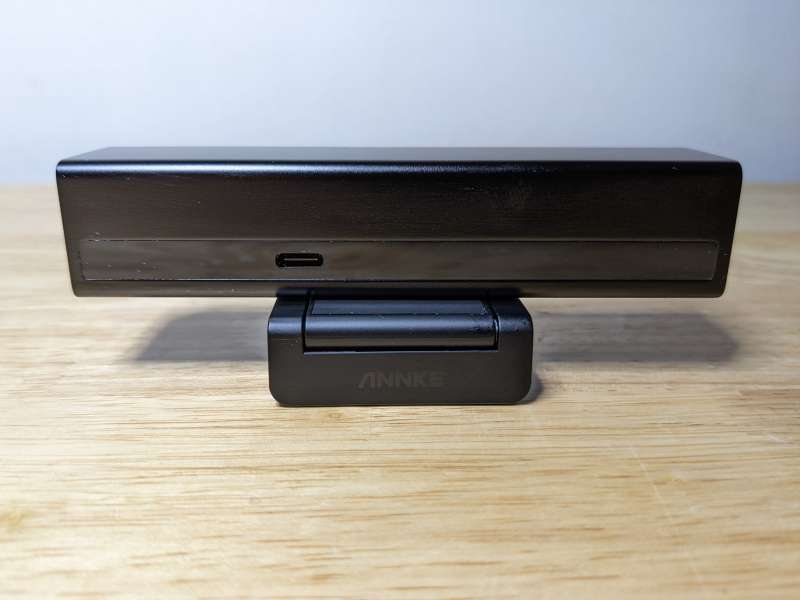 A USB 3.0 USB-C to fast USB-A cable is included to help the WX810 achieve the highest possible resolution.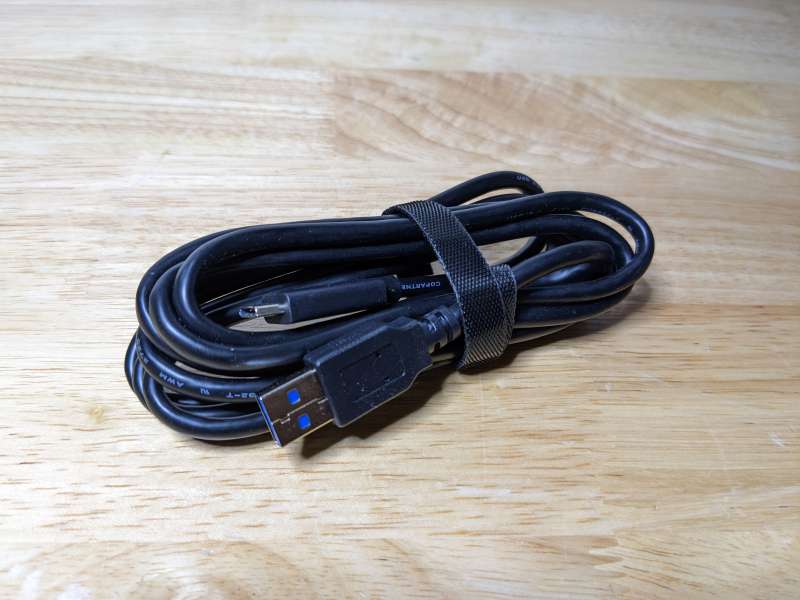 At the bottom of the WX810 is a standard 1/4″ threaded socket for using a tripod with the webcam.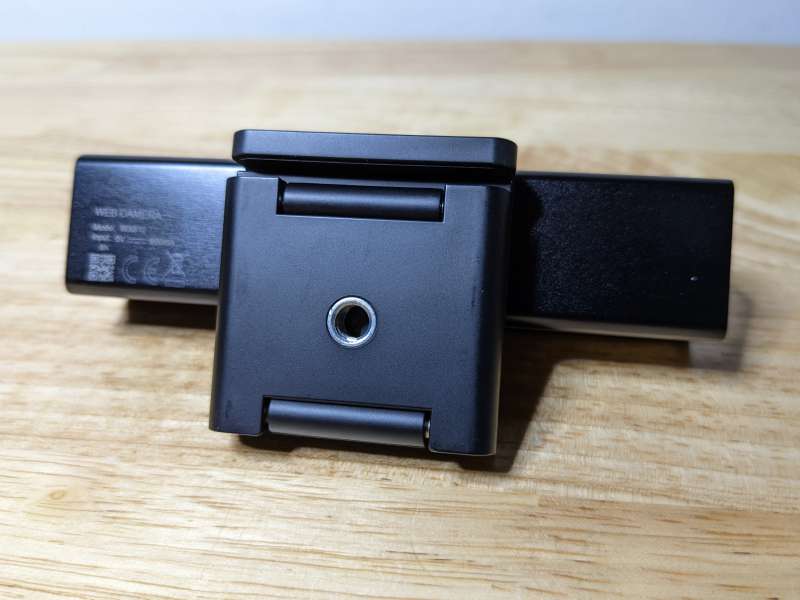 Directly under the body of the webcam is a small screw that securely connects the Annke WX810 4K Ultra HD webcam to its mount.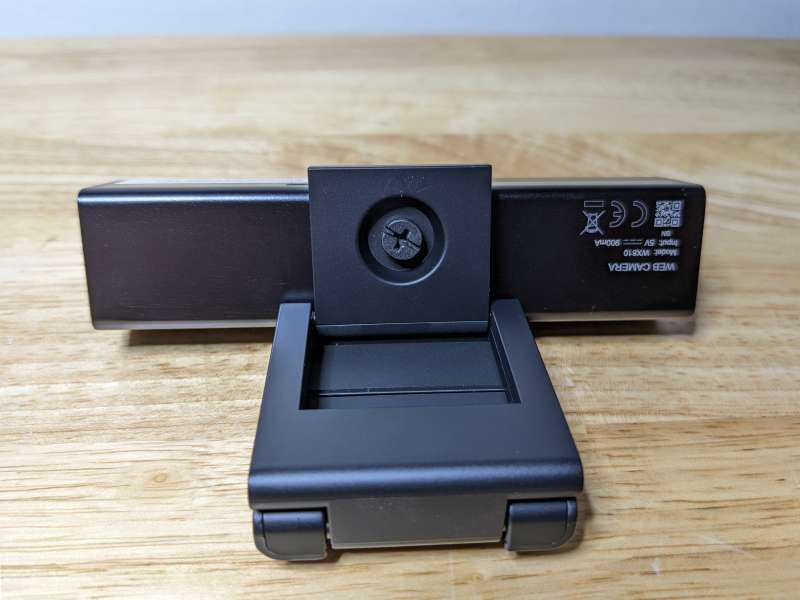 Support for the WX810 really adds to the webcam's value and versatility. Not only will this stand securely support the WX810 on any monitor or laptop, it also offers incredible adjustability. The webcam can be adjusted 360° around, 90° up or down, and when using a tripod it can be tilted to even steeper angles if needed.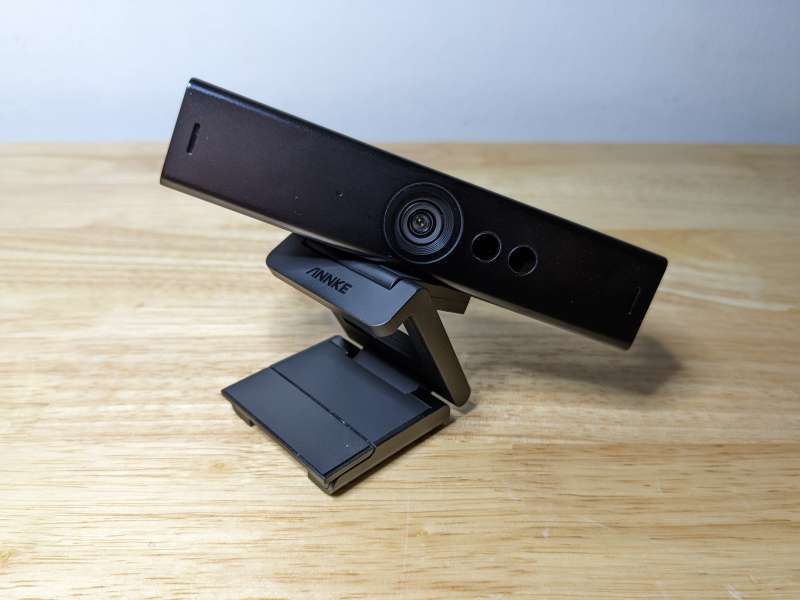 Install
One of the great things about the Annke WX810 webcam is that it's literally plug-and-play. The only configuration required is to connect the WX810 to a computer using the included USB 3.0 cable. The webcam works on Windows, Mac, Android, Chrome, and Linux machines.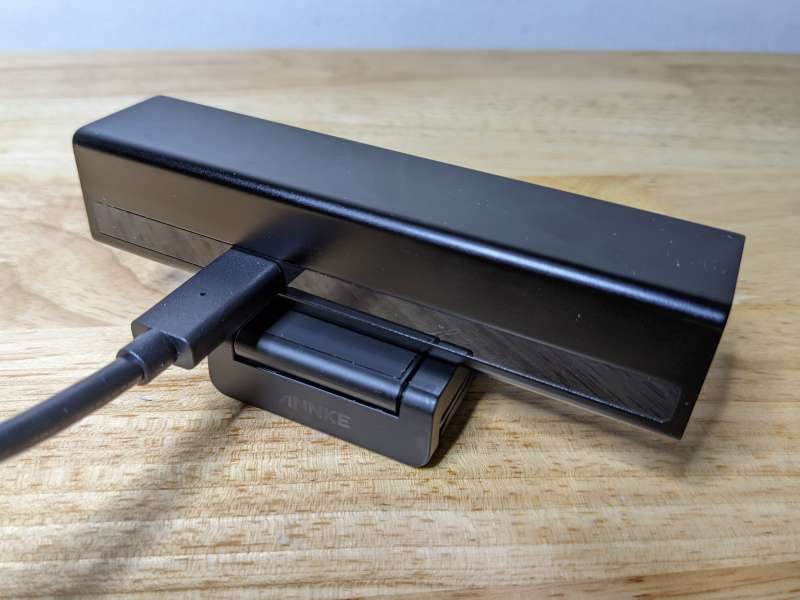 It's a real treat that I don't have to install poorly designed third-party software or drivers on my computer just to get the webcam to work. That being said, the WX810 works well with free programs like OBS Studio and benefits from additional features thanks to the program.
Performance
I've been using the Annke WX810 as my main webcam for about a month now and I'm really happy with it. I don't need a lot of bells and whistles for my webcam, so the WX810 serves me very well by delivering excellent video and audio quality at all times. Compared to the internal webcam in my 2017 Razer Blade Pro, the WX810 absolutely excels.
Below I have some comparison shots taken with the Razer's internal webcam and the WX810.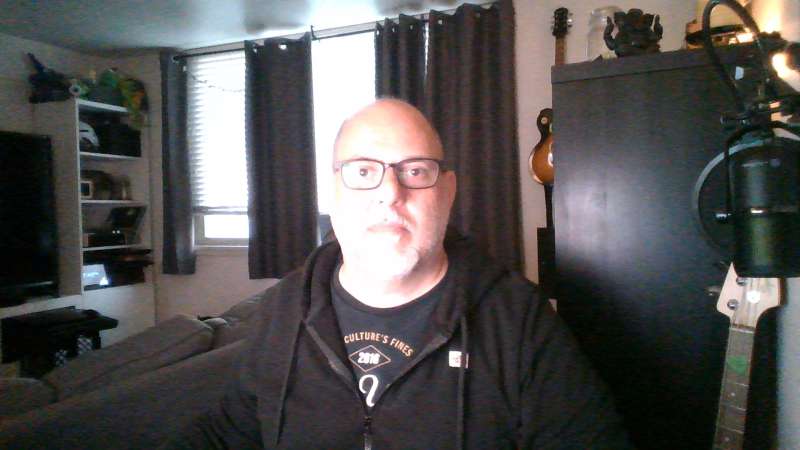 The photo above was taken with the Razer's internal webcam, while the one below was taken with the WX810. Not only did the WX810 extract more detail, it also has a wider field of view and is able to handle dark foreground and bright backlighting with ease.
I took another set of images using a close-range object to check the focus and detail of both cameras.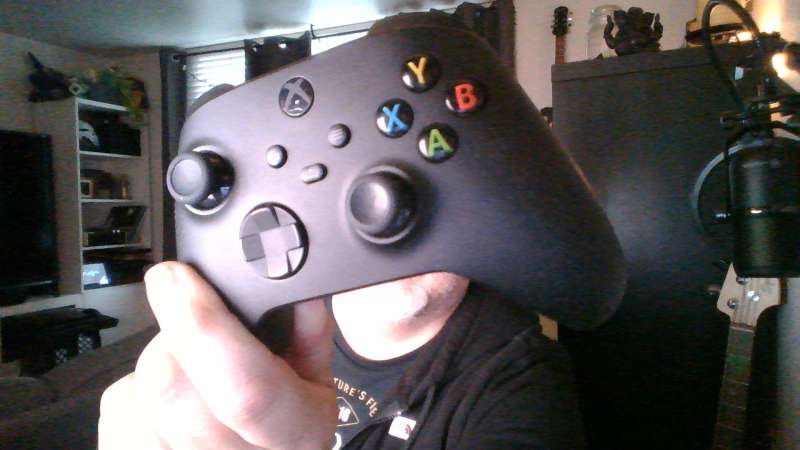 Again, the Razer internal webcam is above and the WX810 is below. Although the image from the WX810 is not as sharp as I expected, it is still much better than the internal webcam showing much more detail like the texture of the plastic on the controller. The color of the WX810 is also more accurate and there are no blown areas.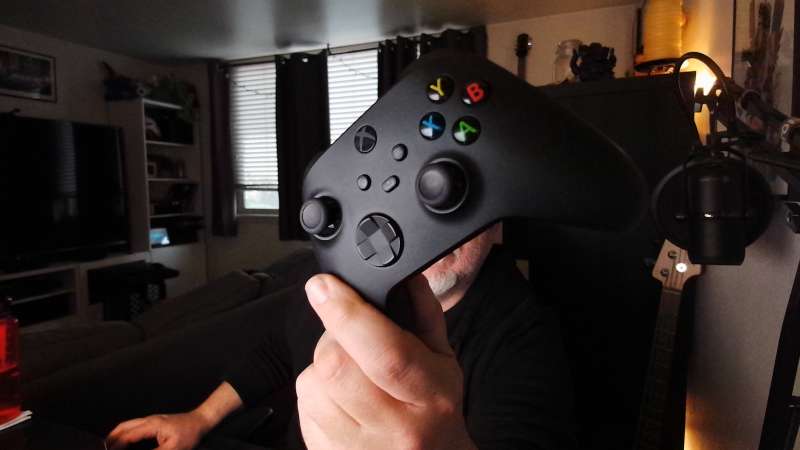 The disparity between the Razer internal webcam and the Annke WX810 is even more visible in the comparison video I shot. The visual and audio reproduction of the WX810 was far superior to that of the Razer.
All in all, the Annke WX810 has really proven itself in my testing and is now part of my setup for the foreseeable future. The premium design and build quality along with its ease of use make the WX810 the perfect webcam for my home office.
What I like
Well built with premium design and materials
Easy setup with no software required
Great image clarity
What needs to be improved
No built-in webcam cover
Lack of features of similarly priced webcams
Cannot run at 60fps
Final Thoughts
The Annke WX810 4K webcam may not have as many features as other webcams in its class, but its high-quality image, premium build, and super adjustability more than make up for the disparity. The plug-and-play setup is also a bonus, giving the user the option of running the WX810 with or without video software. At $149.99, the WX810 is a little pricey, but worth it if ease of use, reliability, and excellent audio-visual quality are important to you.
Price: $149.99
Or buy: Annke
Source: The sample of this product was provided by Anneke.