Food poisoning after eating his very first oyster might have deterred many from pursuing a four-year doctorate in urban bivalve production, but for Broderick House, it only strengthened his resolve.
"It shows that while coastal bivalve aquaculture has many advantages, there is scope for improving existing systems," the University of Cambridge PhD student in the Department of Zoology stoically observes.
Six months later, House is keen to point out that conventional bivalve production is an extremely beneficial form of food production.
"Water and food are provided for free and the bivalves also act as a valuable carbon sink in the oceans," he notes.
Aquaculture is an increasingly important source of safe, nutritious and sustainable seafood for people around the world. Globally, aquaculture production must double by 2030 to keep pace with demand. These increases in demand for aquaculture products, food security considerations and job creation have generated an increased need for skilled workers.
Find out how you can be part of this growing industry.
He is therefore well aware that he has a challenge to convince people of the merits of his work – a project which aims to build a pilot indoor bivalve farm in a Cambridge laboratory within three years.
"The challenge with urban bivalve aquaculture is that it appears to be the antithesis of current coastal bivalve farming systems, but we are not looking to replace conventional bivalve farms. However, we could help supplement them – by producing fresh bivalves in landlocked locations, for example – areas where transporting bivalves can have a large carbon footprint, and where truly fresh bivalves are otherwise hard to come by," he explains.
"Having freshly grown and locally produced clams could help differentiate clams raised indoors from those produced and shipped conventionally from the coast," he argues.
House also notes that some regions are perceived as unable to support unconventional forms of agriculture and aquaculture. However, he explains that he recently came into contact with farmers in the West Bank, where water is so scarce and the soil so polluted, but indeed an aquaculture system, which combined tilapia and green vegetables, was also viable. than traditional methods of agriculture and aquaculture. somewhere else.
It's another experience that both convinces House of the merits of his project and also reinforces his vision – partly inspired by his studies at Judge Business School – to deliver a practical system that has long-term business potential.
He is adamant that the project avoids "green bleaching or health washing", but has practical application in the quest to improve global food security at a time of high global population growth, alongside an increase in problems such as ocean acidification and pollution. , which means that conventional bivalve production should not be taken for granted.
"We aim to produce a proactive solution, not a reactive one. We may not need them now, but the signals – such as ocean acidification, the growing presence of biotoxins and heavy metal volumes – are already there to be seen. In 15 to 20 years, conventional bivalve aquaculture could be under critical pressure, so why wait? " he asks.
Producing any aquatic species in recirculating aquaculture systems (RAS) is both expensive and technically challenging, but House is keen to get ahead of the game and establish a system that produces quality bivalves of the cheapest and most durable way possible.
Yet he's also aware of the challenges of creating a fully functional – and, ideally, commercially viable – system in the three years allotted to his PhD project.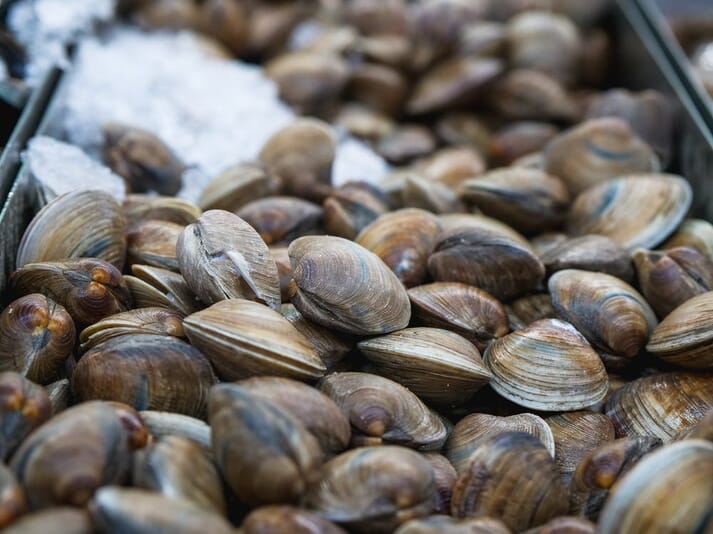 "I intend to design and build a pilot system and test individual components. It's unlikely to be fully operational when I finish my doctoral studies, but I see myself having a career in this field," he said to himself.
Critical challenges that House seeks to overcome include producing food with as low a carbon footprint as possible.
"We are looking at different seaweed formulations with another research group here at Cambridge, and would like to find an option that doesn't require too much processing," he explains.
Another is trying to speed up the growth cycle – all the more urgent given the relatively high operational costs of running a RAS facility.
"Depending on the bivalve, it usually takes 1-3 years to reach market size, but we found a research project that successfully grew oysters in just five months in tropical estuaries, and we'd like to try to replicate — or even rely on — that in our system," he notes.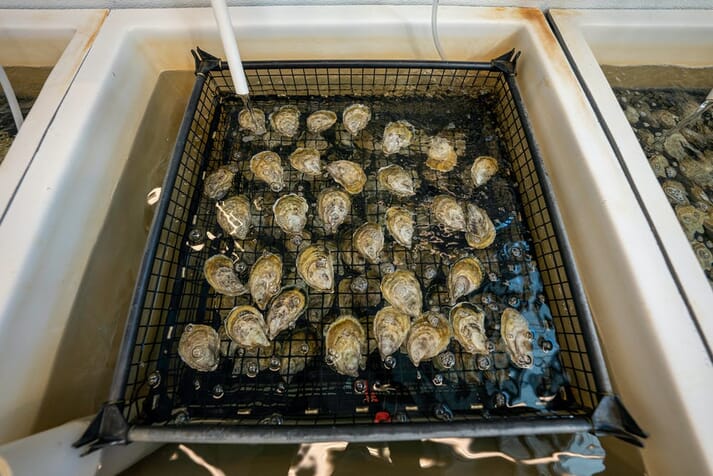 While still in its infancy, six months into the project, House is beginning to realize that one of the biggest challenges of all is how to work with established players in the RAS industry.
"I look forward to collaborating with – and learning from – as many operators as possible, and many have been very helpful initially. However, conversations are usually cut short because they cannot help due to information that is trade secret and/or classified as sensitive information," he notes.
"But the project is certainly of interest to many entities and we would be happy to hear from organizations or individuals – including farmers, RAS providers and NGOs – who are interested in collaborating," concludes House.
To find out more about the project, contact Broderick House at [email protected]